In these challenging times of the COVID-19 pandemic, remote working is new to some people and thankfully there are lots of virtual apps that we can use to keep in touch. I asked a tech guru, what's a good alternative to Facetime and Skype (my usual go to apps). He said zoom is a popular choice because it works across different devices, operating systems and the person/s you're connecting with don't need to have zoom software on their devices.
Zoom.us can be used for video conferencing / screen sharing / webinars among other things.
I found it easy to set up to have online face to face video business meetings or video catch ups with friends and family.
Compatabilty
Zoom is compatible across multiple platforms including Apple/Mac, Windows, Android, iOS  and Linux.

You can connect via phones, tablets, laptops and desktop computers.
You'll need to be connected to the internet and have speakers, microphone and a webcam (which devices usually have built in). If you use plugin ear phones then that can help with audio. (system requirements info)
How to get a zoom account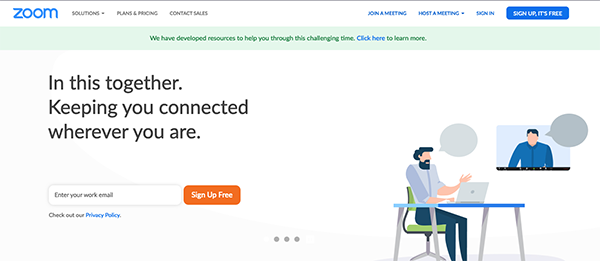 As long as one person (the host) has set up a zoom account, it is not necessary for the invitees to have an account or the software on their computer.
A host can simply send an invitee a url web address link which they can paste into a web browser, right click it and select "paste and go". They can then select to launch with zoom.us through the web browser.
Alternatively invitations can be sent via email and invitees can open and download the zoom app on their device or they can set up their own zoom account.
Get zoom account
Is it free?
Yip, there's a free plan and a paid plan.
Compare free and paid plans
COVID-19 support and tutorial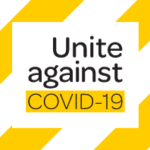 To find out more Visit zoom.us
I hope this post helps as another way we can keep connected with each other. Stay home, save lives ❤️
We also connect with people remotely via Apple Facetime or Skype. If you'd like to schedule a video meeting to discuss any graphic design or web design projects please phone or email to arrange a meeting.